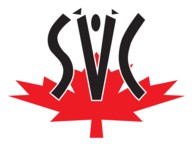 Proud sponsor Single Volunteers of Calgary
We are looking for partners who want to make a difference while earning an income through a home based business. If you would like to experience a purpose filled life, you can do that through a partnership with us in this very purpose filled business opportunity.

As you look around our world today, you may see injustices and tragedies that tug at your heart. But if you are like me, you may have a desire to help, and feel overwhelmed, helpless and numb. Where do you start?

This business gives me peace of mind - peace of mind because I know that it is a company that operates with integrity and passion for its purpose. Its mission is to be the best in the world at giving the world a better solution to global health. By joining with us, you are participating with an industry pioneer-a world leader in the science of glyconutrients / glycomics / glyconutritionals.

They understand that with health issues often comes financial stress, which creates more health issues. When there is financial stress, often health issues follow along. This is an opportunity to benefit your financial health and your physical health through a home based business opportunity with a proprietary product line. No one else can manufacture and sell the glyconutritionals, which protects your business for years to come.

The best part of this business opportunity - is that through it you can reach out past our borders to serve dozens of HIV orphanages in dozens of countries. There is hope. There is help. You can make a difference. You can have an impact.

Click here to take a FREE tour to learn more about this home based business opportunity.

Making a difference can be your business!
HEALTHY CELLS = HEALTHY BODIES!
Disclaimer: Glyconutrients are not intended to diagnose, treat, cure or prevent any disease. Glyconutrients are food supplements.